Welcome to Literary Guanajuato!
A blog for readers or writers in Guanajuato and for those who would simply like to know more about this historic central Mexican city and its surroundings. 
Posts will feature places to read or write; customs, color, and locations for scenes; visits with local readers and writers of all ages; literary events and publishers; Guanajuato-inspired writing; and answers to frequently asked questions.
If you would like notices of my postings, enter your email address and click on the "follow" button.
Thanks for visiting.
Que le vaya bien.
Dianne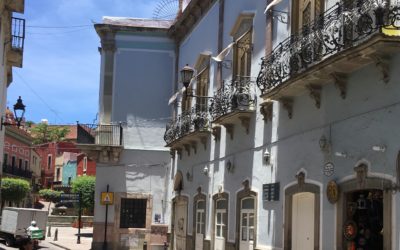 Emma Godoy, born in Guanajuato (1918) and died in Mexico City (1989), obtained a doctorate in letters from the National Autonomous University of Mexico and later studied philosophy at the Sorbonne. A professor and a writer, Godoy's works include biographies, short...
read more