Author of the novel The Trumpet Lesson and the textbook Thinking Things Through,
Dianne Romain writes, teaches, and dances in Guanajuato, Mexico, the site of her novel.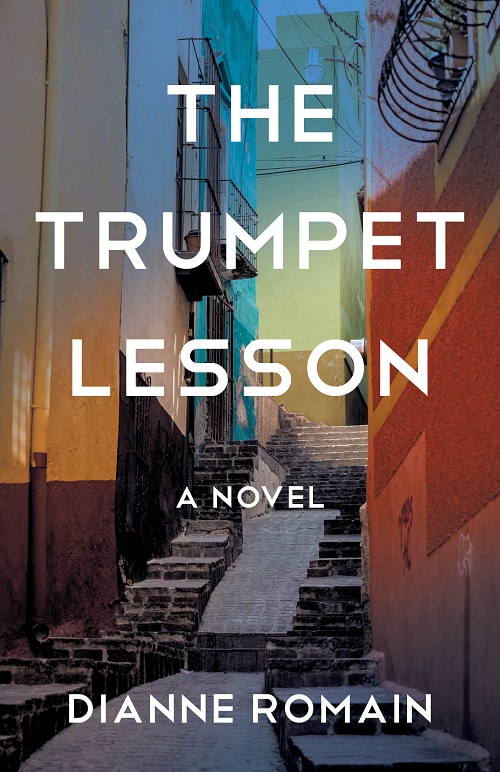 The Trumpet Lesson
Fascinated by a young woman's performance of "The Lost Child" in Guanajuato's central plaza, painfully shy expat Callie Quinn asks the woman for a trumpet lesson—and ends up confronting her longing to know her own lost child, the biracial daughter she lost to adoption more than thirty years before.
Read the opening pages>>
"Romain spins a tale of flight from truth-telling—truth-telling to others, truth-telling to one's own heart—and of the harm this can do to both till such behavior is changed. Finely crafted, sensitively written, it is a story which will generate self-reflection in many readers.
–Thomas M. Robinson, D. Litt., D. S. Litt.
Professor Emeritus of Philosophy and Classics
University of Toronto
"A beautiful story of a woman adapting to a foreign land, The Trumpet Lesson breathes with the authentic atmosphere of Guanajuato, colorful characters, how a trumpet lesson feels, musical lives, and plenty of philosophy. Bravo!
–John Urness, Soloist and Principal Trumpet of the State of Mexico Symphony Orchestra.