Launch Tour in the Planning Stage
Note: Links on this page open in a new tab.
Sonoma County in late September
A gathering at The Sitting Room, a community library focused on women's issues and achievements and where Dianne took her first fiction writing class and then met for years with a women's writing group.
An event with trumpeter Philip Beard. Philip gave Dianne tips and encouragement when she fell in love with the trumpet while doing research for her trumpet-playing characters.
Carrollton, MO in October
An interview at the library in Dianne's hometown with a buddy from high school, journalist, professor, and adoptive parent Repps Hudson.
Kansas City in October
An evening with jazz musician and educator Stanton Kessler. When visiting her relatives in Missouri and Kansas, Dianne took trumpet lessons from Stanton and got to see him perform, too. What fun she had doing research for The Trumpet Lesson!
Other locations: SF Bay Area, Portland, Santa Fe, Chicago, Milwaukee
Presentations with She Writes Press sister authors, Sarah Lovett, and other writers.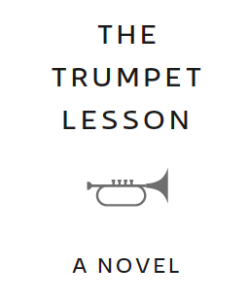 For the latest updates check back here or contact Dianne or follow Dianne's Facebook author page