The Trumpet Lesson: A Novel by Dianne Romain
In Romain's poignant, yet witty novel about secret love and loss, a woman skilled at translating the words of others must learn to understand her own heart.
When Callie Quinn becomes pregnant at seventeen in 1960s rural Missouri, her outraged father, with her mother's acquiescence, insists that no one ever know. Callie complies, goes away, and gives up her baby. But not for their reasons. The baby's father is black. She accepts loss in silence to protect him from the era's racist violence. Over thirty years later in a colonial Mexican gem of hidden rivers and maze-like footpaths, Callie, skilled at translating the words of others, still never speaks of her child. Though she has located her, she tells herself that her daughter does not want to know her. Devoting her days to perfecting translations, obsessive cleaning, evading roving Jehovah's Witnesses, and dreaming up darkly comic morality tales to calm down her closeted friend Armando, she guards against her own longing.
Callie's resolve begins to unravel on hearing Pamela Fischer, a stunning biracial woman in her early thirties, play trumpet with the mariachis in the central plaza. As if spellbound by Pamela's poignant solo, the painfully shy Callie approaches her and asks for trumpet lessons. At the first lesson, Callie learns that sound is a gift of breath. Then she notices something that takes her breath away: a photo of Pamela at her daughter's high school. As Callie's longing to know her daughter grows, so, too, does her determination never to speak of her. But her resultant evasions, omissions, and half-truths betray herself and everyone she dares to love.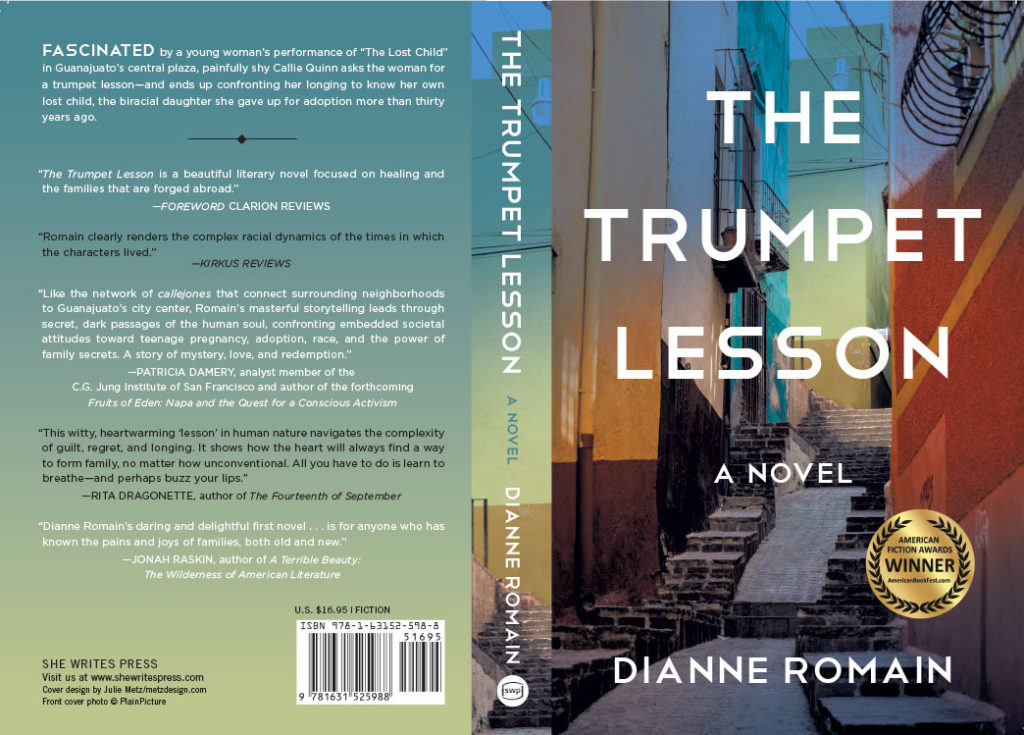 Read the opening pages and see some sites of upcoming scenes