Literary Award Alert
Immersed in vampire research, it took me a minute to react to the alert in the top corner of my computer screen: Results Announced: 2019 American Fiction Awards.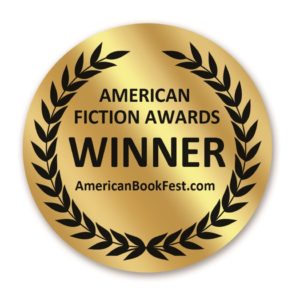 The awards were to be announced in August, but it was only August 4 and a Sunday. I opened the email.
"Congratulations!" wrote Jeffrey Keen, President & CEO of American Book Fest. "The results of the 2019 American Fiction Awards have been announced.Your book has been honored as a 'Winner' in the 'Women's Fiction' category."
Below that paragraph I found my debut novel's name, The Trumpet Lesson: A Novel; my name, Dianne Romain; and my publisher, She Writes Press.
Clear enough, and yet I wondered whether I had understood. I read the message two, maybe three more times, and then I clicked on the Press Release link. Sure enough, the Press Release also listed The Trumpet Lesson as the award winner in the Women's Fiction category of the 2019 American Fiction Awards. 
Once the news sunk in I got busy. Authors can't lounge about savoring awards in the quiet of their studies. They must shout them from the rooftops. The American Fiction Awards aids in the shouting by providing golden digital images for a book's front cover. I had okayed my cover's final corrections just days before, and my novel was already at the printer. I had to act fast! I contacted Jeffrey Keen, who sent me the images, and then I sent them to She Writes Press publisher Brooke Warner. Brooke managed to get the cover back from the printer. And, voilå, the golden award image will appear on The Trumpet Lesson cover when it comes out September 24.
Discovering Hidden Literary Gems
The Trumpet Lesson winning an award wasn't the only delightful surprise of the day.  In the Press Release I found a host of winning authors, most of them Indy authors. Since Indy authors don't have the publicity resources of the Big Five Book Publishers, I realized that without the American Fiction Awards I would not have heard of them. The more I thought about it, the more fortunate I felt. Sure, it's great to win an award. But it's also wonderful to discover little-known authors who've put hours and hours into craft and creativity. Here's the full list of winners and finalists. Check them out!
Oh, and do preorder The Trumpet Lesson wherever books are sold!
And now, back to vampires.